No wars, No cars: Ecocities According to Richard Register
Laura Rumpf
-
Tue Mar 30, 2010
@ 07:37AM
Richard Register, What We See Author and founder of Ecocity Builders, will give a highly anticipated presentation entitled "No Wars, No Cars, Ecocities According to Richard Register" on rebuilding cities in harmony with nature this coming Wednesday, March 31st at The Commons NYC. Of note, Register has circled the planet dozens of times to speak, but this is the first time Register has visited or spoken in New York in over ten years.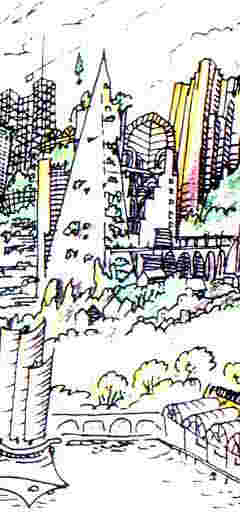 Register's vision of an ecocity, as he describes it in What We See is as follows: Natural habitat corridors foster biodiversity and give residents access to nature. Food and other goods are sourced from within the bioregion. Most residents walk or cycle to work, and take public transportation when they need to travel further. Car-sharing allows people to use a car only when needed. The labor-intensive economy maintains full employment and minimizes energy and water inputs. Goods are designed for reuse, remanufacture, and recycling; and production is designed to reuse by-products and minimize transport.
Sounds like a vision that would make Jane Jacobs smile.
For event details or to order tickets,click here.
To learn more about Ecocity Builders, click here.